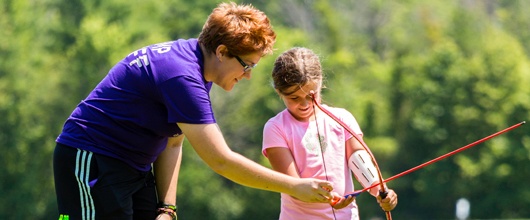 Adult Recognitions and Awards
Adult Recognition is a special way of saying "thank you" to adult volunteers or staff in any position in Girl Scouting and people and organizations outside of Girl Scouting who provide invaluable support.

Volunteer of the Month
From leading troops to camporees, Francois Ledoux has devoted 26 years to incorporating STEM learning into the lives of Girl Scouts. Ledoux's continued innovation and dedication to foster strong, confident girls has earned him recognition as Girl Scouts of the Green and White Mountains' December Volunteer of the Month.
Read more about Francois in our news article.
Know an awesome volunteer? Nominate them as a future Volunteer of the Month HERE.
---
Formal Recognitions
Awards that are presented for truly significant service in Girl Scouting. These GSUSA awards recognize outstanding accomplishments that go well beyond what would be expected for the position held. 
The Volunteer of Excellence Award is a GSUSA award which may be presented at any time of the year by the Community team.  
The Appreciation Pin, Honor Pin, Thanks Badge and Thanks Badge II are GSUSA awards approved by the Adult Recognitions Task Group and the Board of Directors. They must be submitted no later than the first Friday in September. Fill out a nomination form here .
---
Other Ways To Say Thank You
Tokens of thanks that are presented informally at local service units, troop meetings, or by committees or task groups. Some ways to say "thank you" could be:
A framed photograph
A published thank-you statement in a Girl Scout publication, website, or newsletter
A special citation read at a meeting
Special awards developed by the Service Unit team or committee
Fun awards or gifts that have a theme, aka: note cards ("for a noteworthy achievement")