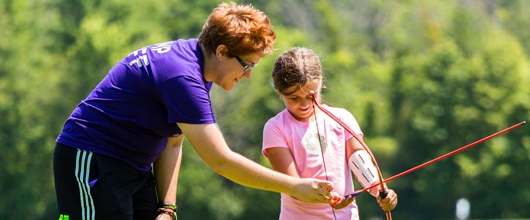 Adult Recognitions and Awards
Adult Recognitions are our way to say thank you to those who work hard to help us successfully fulfill our mission of building girls of courage, confidence, and character, who make the world a better place. This includes volunteers and staff within Girl Scouting, as well as individuals and organizations outside of Girl Scouting, who provide outstanding service and support to our council members.
For a full list and descriptions of the awards, as well as due dates and application instructions, please view our Adult Recognitions and Awards Guide. 
Please note that for awards to be presented at the Volunteer Celebration Luncheon on May 20, 2018, nominations must be submitted no later than March 15, 2018.
Adult Recognition Nomination Form
Volunteer of the Month Nomination Form
President's Award Application Form
Torchbearer Award Nomination Form
---

Volunteer of the Month
If you want something done, ask a busy person to do it – especially if that person is Deborah (Debbie) Drake of Windham. It's hard to imagine how the fulltime systems engineer has time to do everything she does, but Drake has been one of the strongest volunteers for Girl Scouts of the Green and White Mountains for decades. She is now recognized as the Volunteer of the Month for November.
Read more about Debbie in our news article.
Know an awesome volunteer? Nominate them as a future Volunteer of the Month HERE.
---