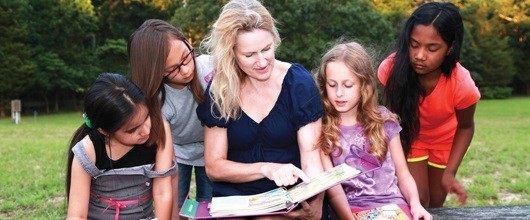 We know how busy you are! We have enrichment webinars right at your fingertips, 24/7 to help you bring even more opportunities and fun to your troop.

Short and Snappy trainings are quick (15-20 minute) information segments provided at a community meeting. Any Community Learning Coordinator or interested volunteer can lead a Short and Snappy - try one out today!
Our Council provides quality courses conducted by skilled and enthusiastic volunteer facilitators. Our volunteer facilitators are eager to assist you. Take advantage of as many courses as you can. The courses you take as an adult volunteer will assist you in providing the best growth experiences for girls. Join other volunteers for fun and learning!